We bake-to-order every cake from scratch with only the finest and freshest ingredients. We are one of the FEW custom cake shops that bake from scratch!
We do not make vegan or dairy-free orders. Sorry, but we love our butter way too much!
FYI – our cakes do need to come to room temperature before consuming, allow 2+ hours before serving.
Since we don't use preservatives/shortening, our real butter buttercream will need some time to soften.
Cold cakes = Dry cake.
FYI – OUR CAKES ARE ON THE DENSER SIDE COMPARED TO BOXED MIX CAKES , BUT STILL MOIST.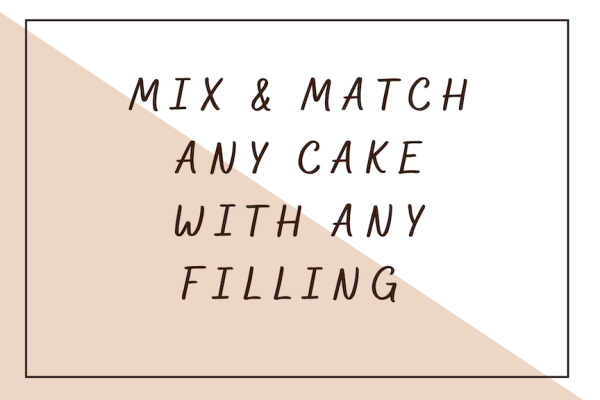 Here are just some of our popular CAKE signature flavors & combinations…
Chocolate Cake with Oreo Buttercream
Funfetti Cake with Vanilla Buttercream
Vanilla Butter Cake with Fudge Filling
Banana Bread Cake with Brown Sugar Buttercream and/or Cream Cheese Filling
Almond Cake with Raspberry Preserves and/or Raspberry Buttercream
Vanilla Butter Cake with Strawberry Preserves & Vanilla Custard
Chocolate cake with Salted Caramel & Fudge fillings
Lemon cake with Strawberry Preserves & Strawberry Buttercream
Pink Champagne Cake with Vanilla Buttercream
Vanilla Butter cake with Salted Caramel Frosting
Red Velvet Cake with Cream Cheese Frosting
FOR CUPCAKES, You are choosing the sponge and one Buttercream or Frosting on top 
Cake & Cupcake Flavors
("The Sponge")
Chocolate **
Yellow Vanilla Butter
Red Velvet (Or Dark Pink Velvet)
Lemon
Funfetti
Almond**
Banana Bread
Carrot Cake
Pumpkin (seasonal)
Ginger Spice (seasonal)
Pink Champagne (by special request only – we use real champagne!) ($)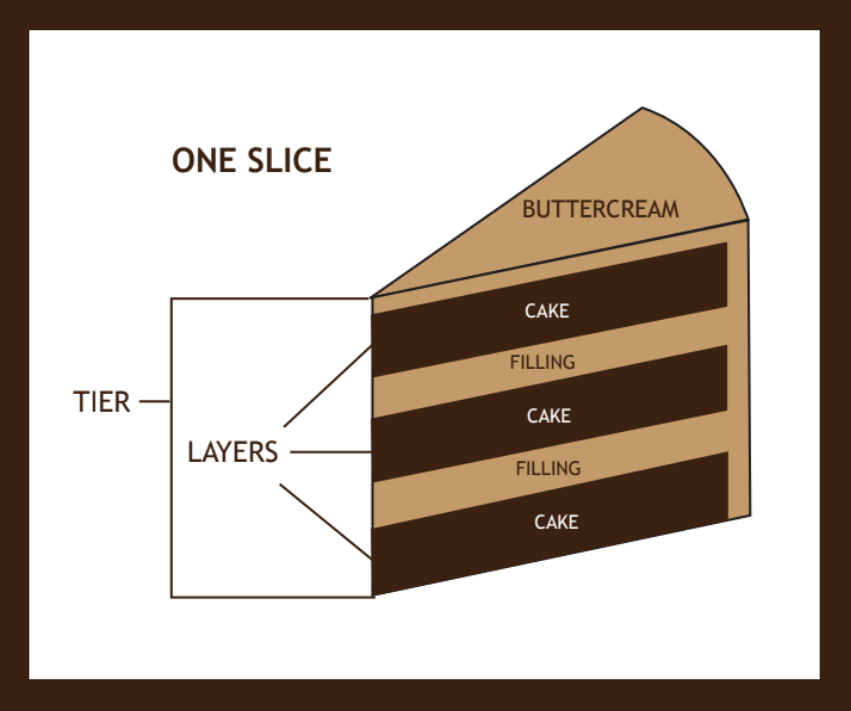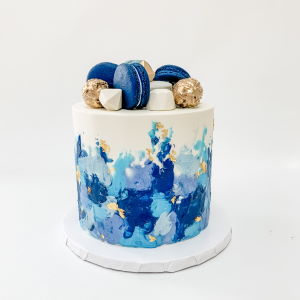 Fillings, Frostings & Buttercreams
(Used as cake fillings or cupcake frosting)
Swiss Meringue Vanilla Buttercream
Chocolate Buttercream
Oreo® Buttercream
Salted Caramel Frosting
Strawberry-Lemonade Buttercream
Coconut Buttercream
Raspberry Buttercream
Strawberry Buttercream
Orange Marmalade Buttercream
Brown Sugar Buttercream
Brown Sugar Cinnamon Buttercream
Cream Cheese Frosting
Cinnamon Cream Cheese Frosting
Fudge Filling
Peanut Butter Buttercream**
Nutella® Buttercream**
Fudge Peanut Butter Filling**
Other Cake Fillings
Strawberry Preserves
Raspberry Preserves
Fresh Raspberries ($)
Fresh Strawberries ($)
Banana Puddin'
Homemade Lemon Curd ($)
Chocolate Custard
Vanilla Custard
Cake Pops
Vanilla
Chocolate**
Funfetti
Gluten-Free Cake or Cupcakes
Vanilla
Chocolate**
Eggless Cake or Cupcakes
Vanilla
Chocolate**
($) = Extra flat charge will apply for these premium flavors
**Contains almond extract, hazelnuts or peanuts